Digital Buddies is a new 'social connection' and support project running in Salford and Trafford as part of our COVID-19 response. We are linking people in these communities to trained young people to help with any digital and tech issues they may be having, as well as to have a chat and form a friendship in these isolating times.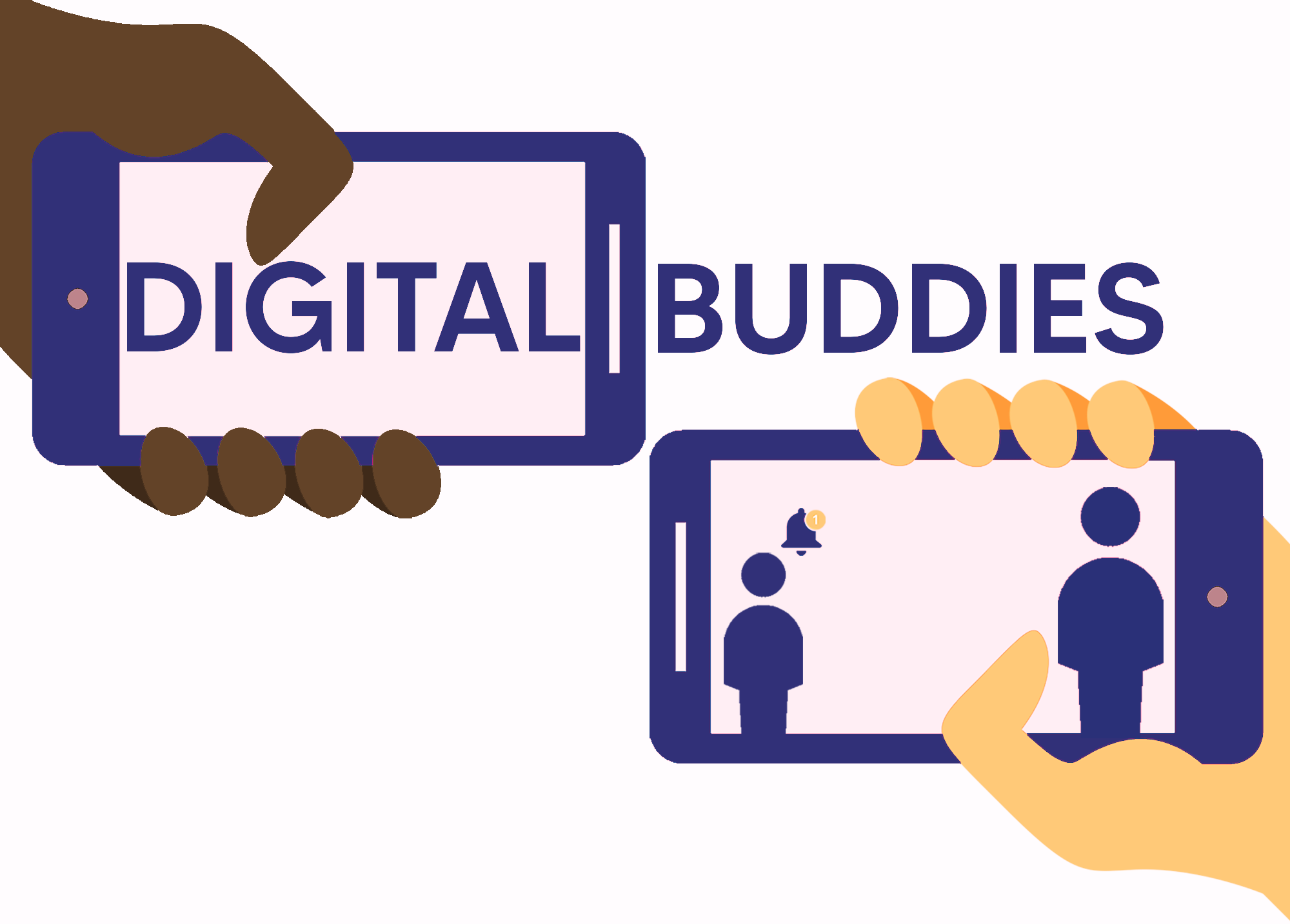 Digital Buddies is a new social connection and support project which helps people who are struggling to use their phone or tablet to communicate well. It helps them stay connected with family and friends. We also aim to help combat loneliness through regular phone calls from our digital volunteers.
It does this by linking them with trained young people who can provide remote one-to-one support whether it be for a digital challenge or just a general chat.
How does 'Digital Buddies' work?
Young people register as volunteers with Salford Foundation. They get access to an online resource bank and undertake an interactive training module. Partner organisations in the City and members of the public make a 'Request for Help' referral for people who need this support. Salford Foundation matches the person needing support to their 'digital buddy.' The buddy contacts them to offer support. The support is totally bespoke. Whatever particular digital support the person needs to get them functioning online effectively is what they get. Salford Foundation monitors the relationship to make sure it's safe and healthy for everyone involved.
We hope that in many cases, this won't just be a case of solving the immediate issues. We hope they will become 'buddies' over the longer-term, forming new friendships across the generations.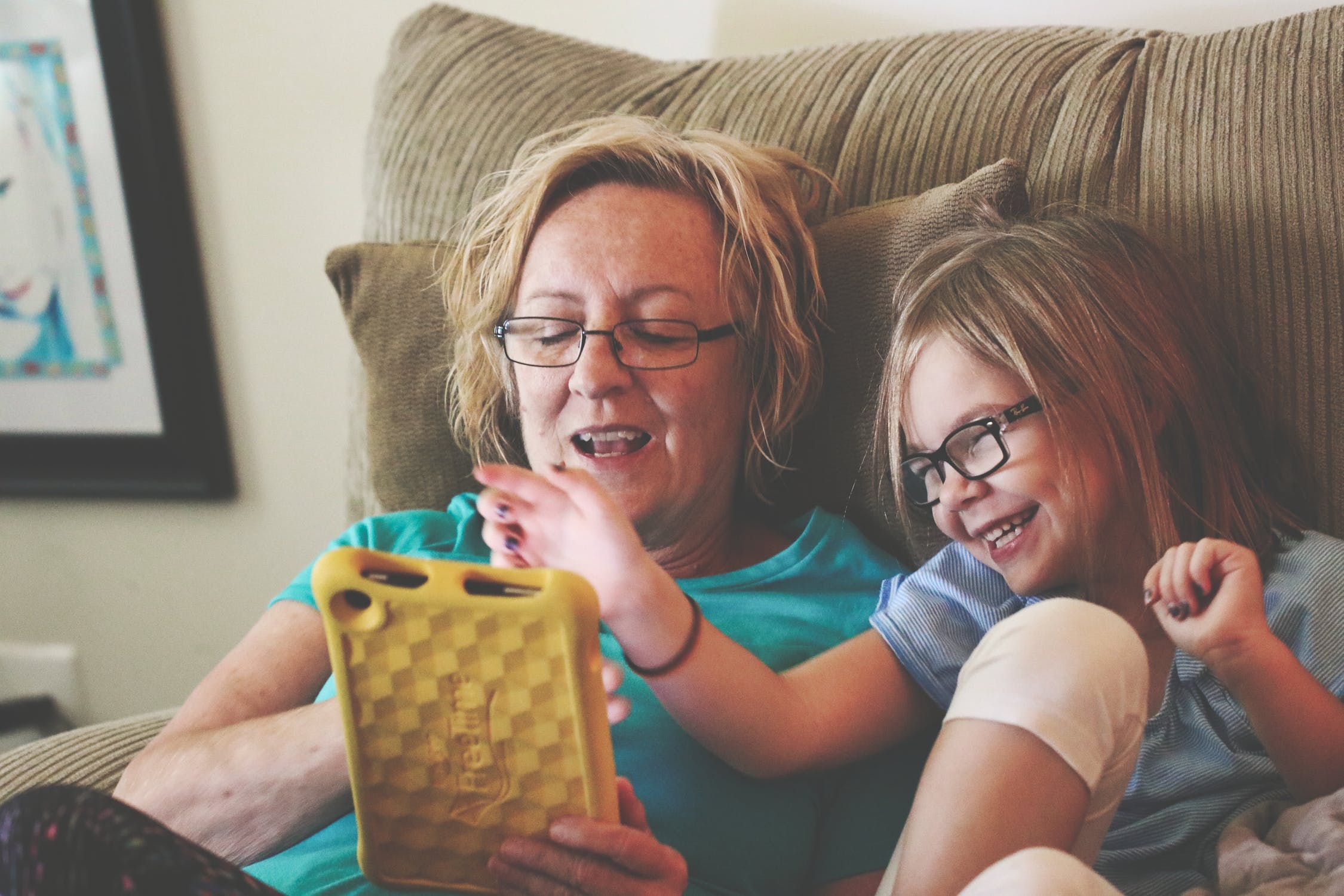 If you know someone who would like to take part in the programme, or you need it yourself, please fill in the simple 'Request for Help' form by either using the form here: https://forms.gle/1b2922MwpMRN4ZnZ8 or by downloading the form below and sending it to digitalbuddies@salfordfoundation.org.uk
If you would like to become a Digital Buddy or think you could provide other support, please contact us.
What people are saying
"My Nan just couldn't get to grips with Facebook. It's the main way our family are staying in touch at the moment. With social distancing, it was impossible to get into the house to show her how to use it. Rose (young person) got in touch. She was patient. She was kind. Within 2 hours, my Nan got it! She's great on Facebook now. My Dad is so relieved and less stressed. Even better, they've struck up a friendship so my Nan has got someone else to chat to in these lonely times!" (Jason)
"We exist to help people overcome obstacles and reach their potential. In the face of COVID-19, we're totally focused on innovating and changing the way we support people, to meet their new and changing needs. Digital Buddies is a simple idea. But I believe it will make a big difference in reducing social isolation for some of those who are most disconnected and lonely in our communities." (Phil East, - CEO, Salford Foundation)
If you know someone who needs this help (or you need it yourself), please fill in the simple 'Request for Help' form. If you would like to become a Digital Buddy or think you could provide other support, please contact us.

Katherine: 07931732791

Emily: 07714749562

digital.buddies@salfordfoundation.org.uk
Get involved
If you want to get involved and make a difference, get in touch with us to discuss how you can help.