National Citizen Service (NCS) offers 16 and 17 year olds in Salford and Trafford an opportunity to participate in a personal development programme.
The participants will engage in a pre-programme of team building activities, followed by residential experiences that will provide the skills and knowledge necessary for their task of creating and delivering a social action project that will benefit the community. The main summer programme each year is now complemented by shorter versions in the autumn and spring, alongside ongoing volunteering and social action opportunities through the Graduate Programme.
Salford Foundation is delivering the NCS programme in Salford and Trafford as part of a Greater Manchester consortium with our partners, The Challenge Network and Bolton Lads and Girls Club.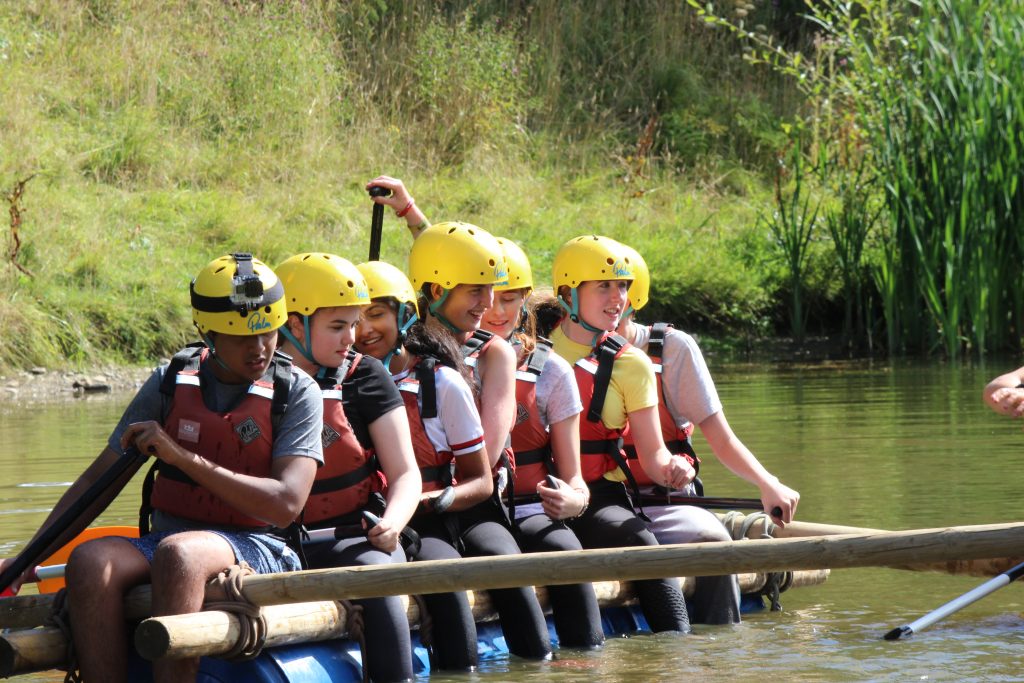 Payments
In order to secure your son/daughter's place, we ask for a contribution of £25 (for early registration) which can be paid in cash or phone with a credit/debit card by ringing 0161 787 3838. Cheques can be made payable to Salford Foundation.
Alternatively you can pay online via https://www.ncsyes.co.uk/sign-up-to-ncs
however, please be aware that the online price will automatically increase within 2 weeks of school assembly date. To avoid this please pay by cash, cheque or by phone.
This will be the only cost incurred by you and will cover all phases of the programme including accommodation during the residential and all food for the duration of the programme.
Refunds
If a young person withdraws from NCS within 14 days of our receipt of their payment, they will be eligible for a full refund.
If you have made payment online you will need to contact the NCS Trust on 0800 197 8010 or visit their website https://www.ncsyes.co.uk/contact-us
For payments made directly to Salford Foundation via cash or cheque, please contact us by telephone on 0161 787 3838 or email ncs@salfordfoundation.org.uk
Bursary
To apply for a Bursary, please download the NCS Bursary Application Form in the Resources section below. Please complete the form and hand in to your Schools/College NCS Co-ordinator, or email ncs@salfordfoundation.org.uk
What people are saying
"I enjoyed my experience on NCS because I was challenged by myself and others around me. I had a lot of inspiration to carry on and do better. I mixed with people from different backgrounds."
"Without Salford Foundation's support I'd be homeless. You've changed my life and I would never be able to continue my studies without your help."
"Coming here has changed my life around for the better. It has helped me stop offending by looking at why I did it in the first place and helping get things sorted out."
"I am now much more confident in my schoolwork and I listen more and my organisational skills are getting better each day."
"You would not believe the difference coming to Salford Foundation has made. I was sitting in my house, not speaking to anyone for days. My life has changed for the better. I have a life again."
"I can now start living my life again and not be afraid to open my front door. Thank you so much."
"Thank you so much for going above and beyond for my child. Your help and support has helped make such a difference in her life in such a small amount of time. I am truly grateful."
Find us
Salford Foundation
Foundation House
3 Jo Street, Salford
M5 4BD
Get Directions