Employment, Learning & Skills
Our exciting new learning, skills and work programme is a VCSE partnership programme funded by The Albert Gubay Charitable Foundation and led by Salford CVS until December 2025.
The programme aims to help men and women to achieve their goals, develop a bespoke action plan, deliver training to develop new skills, offer volunteering opportunities, work placements, employment
We also offer one to one practical information, advice and guidance to help unemployed people to enhance and improve their wellbeing, access local employment opportunities and improve their quality of life.
Referrals
The criteria for referrals is that you must be a Salford resident aged 18 and over, unemployed or employed and seeking to develop new skills.
We welcome referrals from individuals, VCSE and partner organisations.  To refer, please contact the Targeted Adult Services Team below at Salford Foundation.
Employability Skills Case Study
Marley
After being arrested and convicted of carrying a bladed article, Marley was introduced to Salford Foundation Employment and Training Services. Marley was described as lacking direction, confidence and motivation. She was missing her probation appointments and had limited employment opportunities.
Adrian's role is to give jobseekers the skills and confidence to succeed in finding work. Marley's mum felt that Marley wasn't able to work and should be claiming benefits for mental health issues. Adrian was able to help Marley's mum see her potential.
Adrian worked with Marley to develop her skills and confidence and assisted her in applying for jobs in warehousing. Upon securing her first interview, Marley attended interview technique sessions with Adrian.
Marley aced her interview and has now been working in a warehouse for 6 months, attending her compulsory probation appointments after finishing work. Due to her financial situation, Adrian was able to provide her with the required PPE and workwear via the Salford Foundation designated fund.
"She's a different kid, she's up early every morning for work and she buys me and the family treats on pay day" – Mum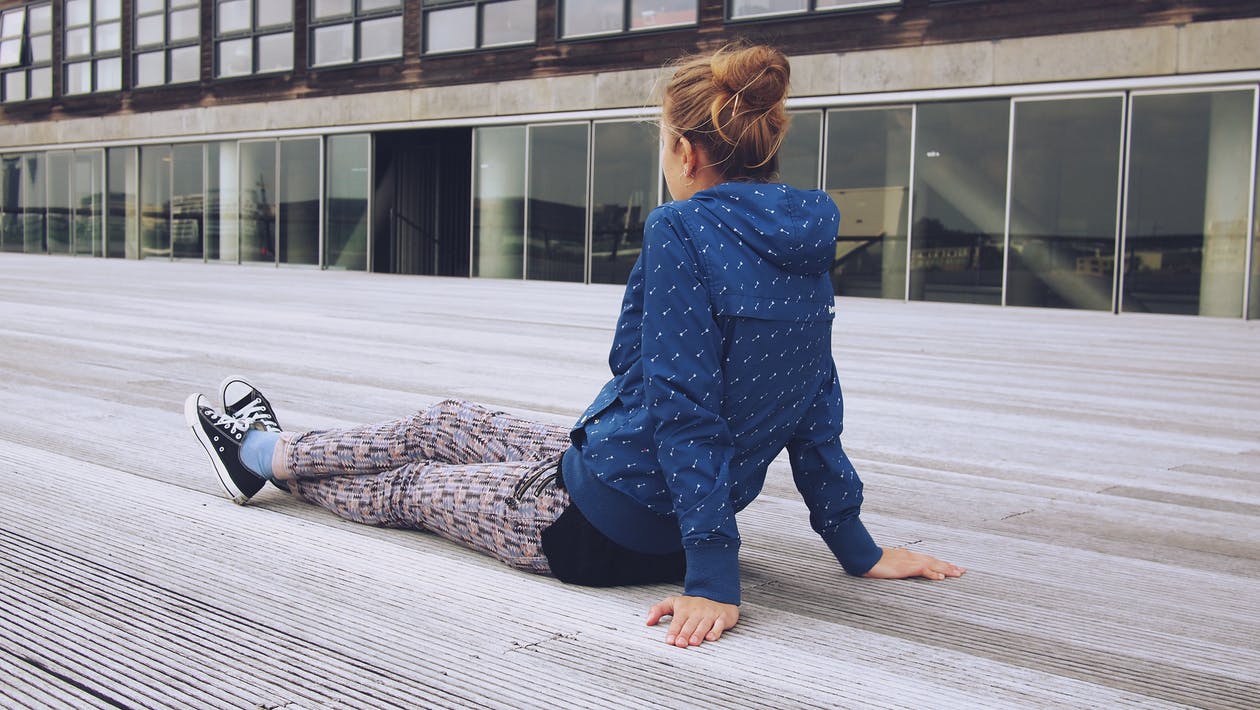 Emma
Our service user Emma was initially referred to Salford Foundation's Women's Centre in 2018, under a probation order for assault. On determining that this offence was linked to an abusive relationship, Salford Foundation staff worked closely with her on behaviour and thinking skills, until this order was spent.
A year later, she was again referred to us under a similar order; and staff this time helped her to understand the consequences her actions have had on her physical and emotional wellbeing, alongside the impact it had on her family.
Upon completing the interventions with the Salford Foundation Women's Centre, Emma was referred to Adrian (Training & Skills Manager) who helped her attend and complete accredited training courses. The aim of this was to improve her confidence, self-esteem and enhance her CV.
During these courses Emma showed great potential; attending extra non-compulsory sessions and also working 1-1 on her employability skills. Throughout this period, she developed confidence and an awareness of a new life that could await her. With Adrian's' help, she began applying for jobs in the warehouse sector.
Two weeks into the Covid-19 lockdown, Emma contacted Adrian. She had received an offer to attend a Skype interview for a job as a Warehouse Assistant! With support on interview techniques, clothing and travel, Emma was able to secure the job. Adrian was able to provide Emma with the correct work wear and PPE for her new role and continues to support her at work.
Emma has now successfully been able to sustain employment for over 12 weeks. From probation to lock-down success, Emma is grateful for Salford Foundations' support.
Ben
In August 2019, Ben was referred to Salford Foundation by his Probation Officer for assistance in supporting him to source work in the construction industry. She had heard about construction related training and job opportunities that Salford Foundation have access to after a presentation was delivered to her team by Adrian, Salford Foundation's Employment and Training Manager.
Ben is 33 years old and had served 12 years in prison before being released in March 2019. During his time incarcerated he made full use of education and training offered and achieved construction related health and safety qualifications and attained his CSCS Card.
After a meeting with his Probation Officer he was given Adrian's number and a meeting was arranged. At this meeting, he was given employment guidance and access to a list of construction employers as well as a script of what to say when contacting them. He was also given advice on the best ways to inform future employers about his previous offenses, including some helpful language to use.
Ben had immediate positive feedback from construction agencies and within hours and was offered a job onsite.
What people are saying
"I enjoyed my experience on NCS because I was challenged by myself and others around me. I had a lot of inspiration to carry on and do better. I mixed with people from different backgrounds."
"Without Salford Foundation's support I'd be homeless. You've changed my life and I would never be able to continue my studies without your help."
"Coming here has changed my life around for the better. It has helped me stop offending by looking at why I did it in the first place and helping get things sorted out."
"I am now much more confident in my schoolwork and I listen more and my organisational skills are getting better each day."
"You would not believe the difference coming to Salford Foundation has made. I was sitting in my house, not speaking to anyone for days. My life has changed for the better. I have a life again."
"I can now start living my life again and not be afraid to open my front door. Thank you so much."
"Thank you so much for going above and beyond for my child. Your help and support has helped make such a difference in her life in such a small amount of time. I am truly grateful."
If you would like to find more about how you can get involved in our Employment, Learning & Skills service or to refer someone, please get in touch.
Adult Service Team
adultservices@salfordfoundation.org.uk
Get involved
If you want to get involved and make a difference, get in touch with us to discuss how you can help.