Engage Trafford provides intensive mentoring for young people aged 8-18 and up to 25 with SEND for 8-12 weeks.
We support children and young people to reduce their risk factors, raise their aspirations and prepare for adulthood. Once a child or young person has been referred to the project they will be allocated a professional mentor.
The mentor  will be responsible for developing an appropriate support package to meet their needs and monitor their progress towards the achievement of agreed outcomes. (e.g. improved family and peer relationships, reduced risky behaviour, better anger management, increased aspirations).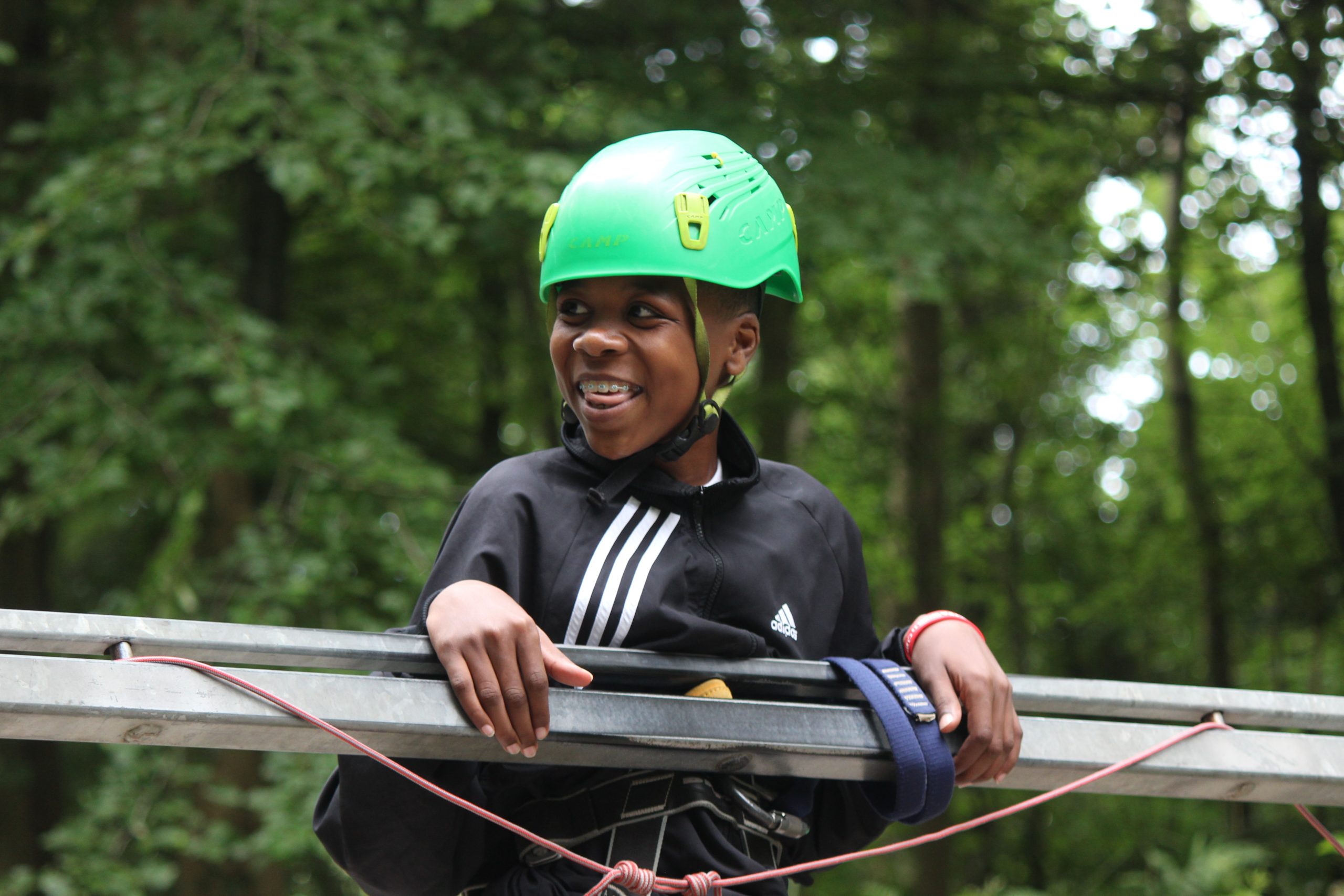 Jade
Jade is a young carer who lives with her Grandmother. She was referred to Engage Trafford because of her engagement in risk taking behaviours and because she had no plans in place for education or employment following the completion of secondary school.
Jade had refused help from other services before agreeing to take part in Engage.
Engage helped Jade to secure a part time job as she had fallen behind with her gym payments. Jade was also able to secure some volunteering to gain experience of working with animals. Jade was enrolled in NCS (a four-week personal development programme) to help improve her confidence and self-esteem, make new friends and have time away from her other responsibilities. Whilst taking part in NCS, Jade was able to do some rock climbing, water sports, outdoor camping and build new, solid friendships.
"Jade now has a solid foundation of positive experiences and friendships which will help her tackle new challenges going forward. She is more focused than ever to succeed and be happy." –  Engage Trafford Mentor
"It's helped me sort out some things and I feel more able to deal with other things in my life such as my health and my college work" – Jade
Mason
Mason was referred to Engage due to struggling with his mental health, anger and displaying explosive outbursts at home.
Engage provided Mason with practical ways to manage his anger and other emotions. Mason was also extremely shy, so further activities focussed on growing his self-esteem.
Mason told his Engage mentor that he now recognises when he is getting angry and is able to control it. He has also been successfully using techniques to manage his anxiety.
Mason's mum commented that Mason is actively managing his outbursts more frequently and is trying hard to improve his relationships within the home.
"I can finally control my anger, and I am a lot happier and prouder of myself" – Mason
Rob: Engage Mentor
I heard about the Foundation through friends as I was looking for a volunteer placement whilst studying my degree. I started volunteering alongside the Engage mentors, helping them plan sessions in the office – I then assisted the mentors during their group work sessions.
Engage provides targeted early intervention to vulnerable children and young people aged 8-16 to tackle problems emerging in their lives.
I then applied to work on NCS, a personal development programme for 16-17 year olds delivered by the Foundation in Salford and Trafford. It was recognised that I worked really well with young people. I was then asked if I would like to attend an interview for a full time role at the Foundation on the Inspired colleges programme and as an Engage mentor too!
A lot of people don't know much about the colleges programme. Salford City College and Salford Foundation teamed up to provide support to students at risk of disengagement and/or exclusion. Personalised one to one mentoring assists learners to maintain focus, address issues and barriers to learning with the intention to re-engage with mainstream college programmes. In addition to personalised support, group sessions are held on topics including managing emotions, drugs and alcohol awareness and employability skills and attitude.
The best part of my job is when I know I've made a positive impact on a young person. And receiving text messages from parents praising the work I have done with their children and positively changing their attitudes & behaviours.
I've also met some fantastic colleagues along the way.
Get involved
If you want to get involved and make a difference, get in touch with us to discuss how you can help.