We provide education, training and intensive support to children, young people and adults.

All the opportunities that we provide are aimed at helping people to reach their full potential and build better futures.
Could your organisation help us to provide:
Time – volunteer for us and inspire, help and support our beneficiaries
Money – become a corporate sponsor donate and fundraise
Resources – access to your buildings, facilities and equipment
Opportunities – employment and training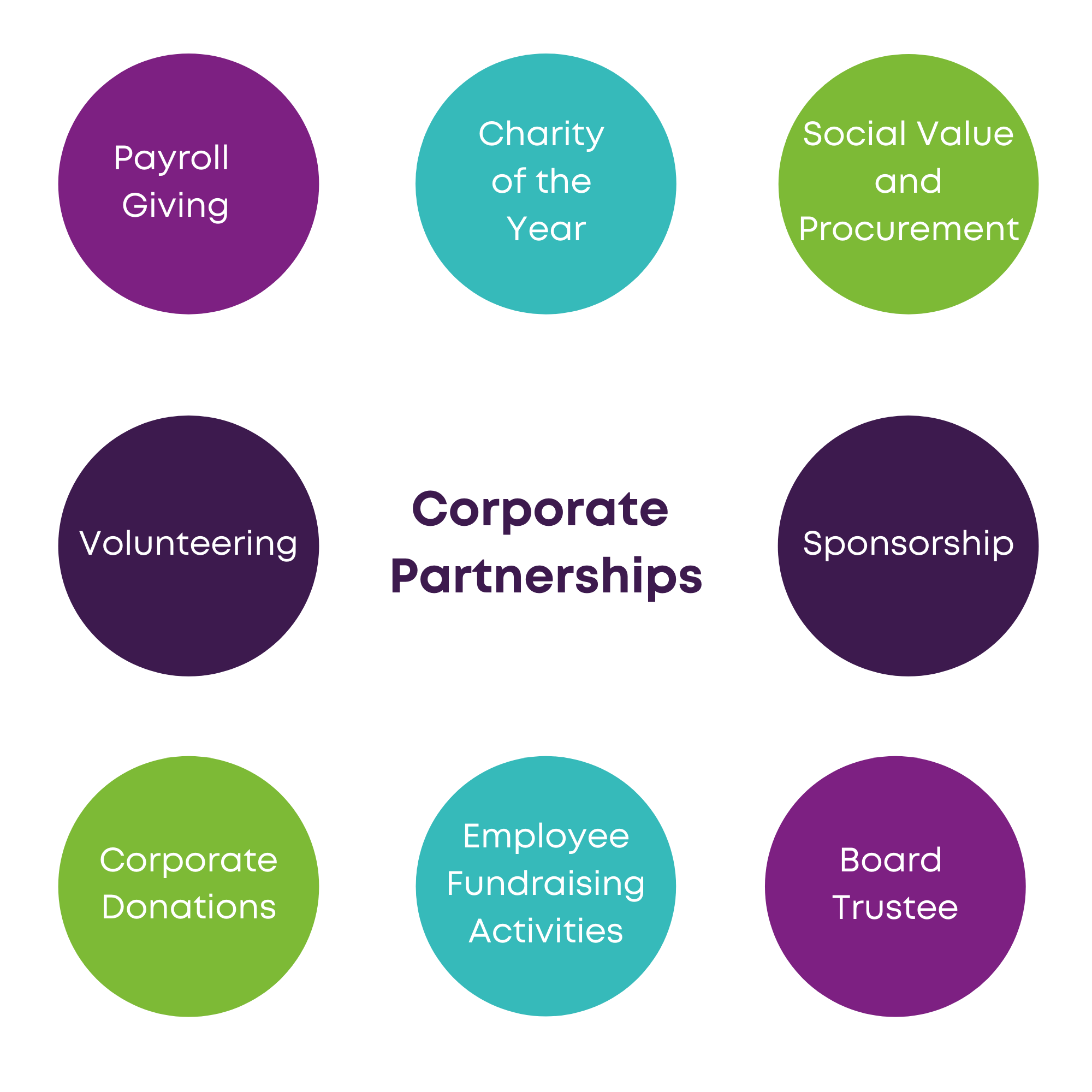 Time - Volunteer for us to inspire, help and support our beneficiaries
We can help your business by offering volunteering opportunities across our projects working with adults or children and young people
• Become a volunteer mentor
• Share your hobbies, interests and skills
• Provide pro bono support
Money - Become a Corporate Fundraiser and donate and fundraise
Make Salford Foundation Your Charity of the Year
Whether you're a business, school, association, club, whatever you are you can actively support us all year round. Support us throughout the year get creative with fundraising activities:
Hold an event in aid of Salford Foundation – fashion show, gala dinner
Charity collection boxes – locate boxes in your premises
Spread the word about what we do – invite Salford Foundation to your team meetings and networking events
Be our biggest fan all year round! We can help and advise you to get the ball rolling.
Engage your staff and demonstrate to your customers your commitment to improving lives in our local community. There are so many ways to highlight the positive way that you make a difference by supporting Salford Foundation and we are here to help you do that.
Resources
We are always grateful for donations of resources whether that is through :
Access to your building for meetings, presentations & workshops
World of work visits
Equipment and facilities
Contribution of products for beneficiary welfare packs including; toiletries, food vouchers
Opportunities
Working in partnership with business enables our beneficiaries to gain experience in a professional setting. Can you offer?
Work experience
Site visits
Employment and skills training
Mock interviews
Mentoring

1. Pick a challenge
2. Have loads of fun with family, friends and colleagues
3. Get sponsored
4. Help us to support people in need