Inspired to Aspire Mentoring aims to develop the skills, attitudes and qualities of students by linking them with mentors from local businesses.
Since 2017, volunteer business mentors have been leading inspirational group mentoring sessions for 12 to 14 year olds (school years 8 and 9) in schools across Greater Manchester. So far, over 1700 students have been mentored by volunteers from businesses such as JD Sports, BDO, McDonalds, BNY Mellon, Thermatic, Property Tectonics and many more.
The main aim of the mentoring programme is to enable students to discover the skills and attitudes needed to successfully transition from education into the world of work. Through interactive activities and discussions, volunteer business mentors will share their stories and help equip students with the essential skills needed for work.
Our Inspired to Aspire mentoring programme is made up of six in-school sessions which cover a range of skills such as team work, time management and problem solving. After the six sessions, there is time for students to put their new skills into practice before completing the programme with a celebration session which is held at the mentors' place of work.
The programme is fully structured and resourced, which means volunteers do not have to spend time creating content for each session, but have the opportunity to personalise the sessions with their own stories and experiences. To enable volunteers to run the programme independently, Salford Foundation provides a two hour training session which covers the content of the programme as well as safeguarding and a full enhanced DBS check. Salford Foundation staff offer support throughout the duration of the programme.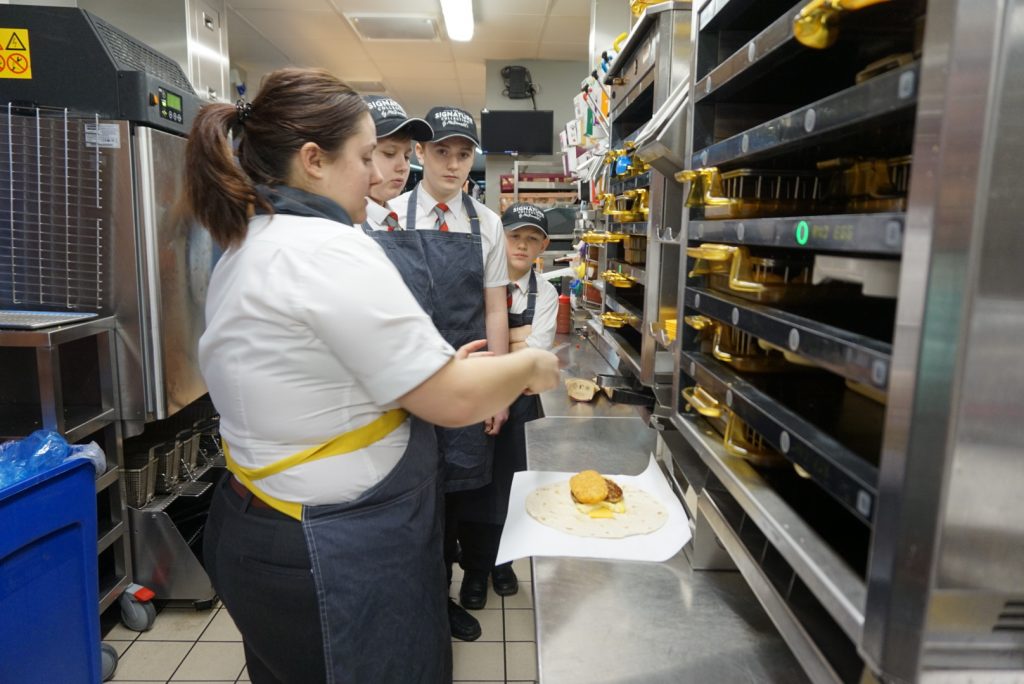 What people are saying
"I enjoyed my experience on NCS because I was challenged by myself and others around me. I had a lot of inspiration to carry on and do better. I mixed with people from different backgrounds."
"Without Salford Foundation's support I'd be homeless. You've changed my life and I would never be able to continue my studies without your help."
"Coming here has changed my life around for the better. It has helped me stop offending by looking at why I did it in the first place and helping get things sorted out."
"I am now much more confident in my schoolwork and I listen more and my organisational skills are getting better each day."
"You would not believe the difference coming to Salford Foundation has made. I was sitting in my house, not speaking to anyone for days. My life has changed for the better. I have a life again."
"I can now start living my life again and not be afraid to open my front door. Thank you so much."
"Thank you so much for going above and beyond for my child. Your help and support has helped make such a difference in her life in such a small amount of time. I am truly grateful."
If you would like to find more about how you can get involved in our Inspired to Aspire Digital programmes, please get in touch.
Alex Kershaw
Raising Aspirations - Senior Team Leader
alex.kershaw@salfordfoundation.org.uk

Get involved
If you want to get involved and make a difference, get in touch with us to discuss how you can help.